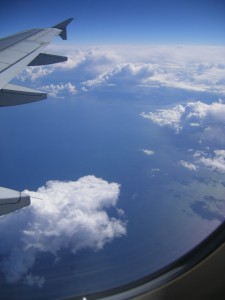 If you question my entourage about me and the transports. .. you will soon realize the smiles heard that emerge before giving way to big bursts of laughter. Yes at this level, I have a bad reputation. However, I always ask for more. If there is one who must have delays or mishaps not possible, it's me. Bad karma, no doubt …
My first love … the car
It all starts when I got my driver's license (fingers in the nose for that matter). A few months later, I have an accident with a doe . Nothing serious, the doe is not even dead on the spot, but it was a good introduction. The first of a long list of animals killed or injured by my fault. Birds, squirrels, badgers (yes, I killed a badger), it's a calamity. Some escape narrowly and as soon as I drive, it is to believe that all the animals escape from the zoo to get on my way. I almost had an accident in Sweden with momentum . Not happy with my animal list and many strange failures and skirmishes, my first car burnedwhen I drove. Well, you'll tell me the car, it's dangerous. That's right, that's why I also like public transport .
A hot passion: night buses
The night bus travel is still bathmat. Weird people, toilet smells, discomfort, noisy Spaniards, Polish screaming in his phone half the night, English waking me voluntarily chatting with me. Classic … But did you have the driver who gets lost for an hour in a small English town (Milton Keynes) for an hour and who does not find the bus stop until a kid of ten years tells him the road. Or did you have the shot of the driver who does not come to the place said and at the time said at the time of the exchange of drivers? Result, waiting in winter in a bus without heating at 3am waiting for another driver deign to replace it.
The Greyhound is fun too. Crossing the border with customs not funny, stop in the middle of the night where everyone goes down to refuel. Sport, I tell you. But that's not worth the Chinese bus companies in New York …
Glad to have found a return trip so cheap to New York / Washington, you land innocently in Chinatown to take your bus. You can not find the station. Normal, there is not, it's just a weird stop between two vegetable merchants. You wait patiently for a bus, none arrive, and the queue of travelers (almost all Chinese) is lying dangerously. Suddenly, a bus on the horizon. A Chinese woman with a notebook comes out of no one knows where and begins to shout a destination in "English". You do not understand anything, but it is the signal for some travelers who take the run and assail the bus. You understand that the buses are over-booked and that if you want to leave at the scheduled time, you will have to fight! "  Washington!!! "The backpack well hung, I run to the bus, without going through the hold and takes a place … next to a woman who will vomit in a bag all the way of course. Phew! Arrived in Washington, the person who was to pick me up is not there and yet we are two hours late. But that's another story…